Slugify Note URL
The plugin "slugifies" your URLs by default. In essence this means that a note with the path "My Folder/My Note.md" will get the URL "my-folder/my-note".
You can disable this by turning this setting off.
Slugifying the URL causes some non-English characters, like Chinese characters, to disappear. Resulting in all notes getting an empty URL. If you've experienced this issue, disabling this setting should fix that.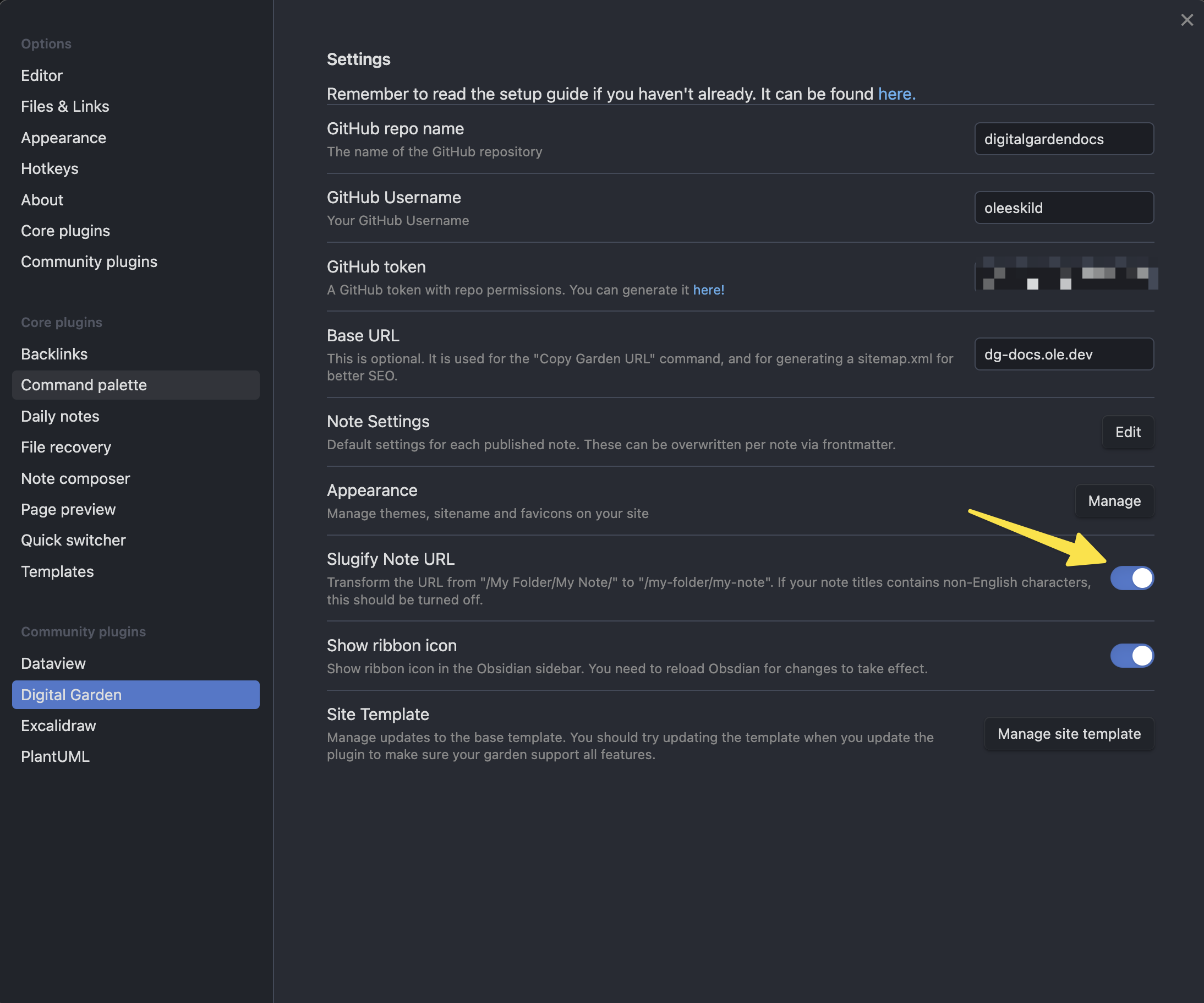 Show ribbon icon
In the ribbon bar in Obsidian there is a button for opening the the publication center. If you don't want this to show, you can turn of this setting. Note that you will need to restart/reload Obsidian for this change to take effect.